THE CONTAINMENT BOX
1993-2009
Over the period from 1993-2009 the standard containment box consisted of two versions - - Light Bar and "Slicktop" (Deck lights only.) The containment box replaced the Code 3 control unit described elsewhere in these pages, by 1993. The containment boxes themselves were replaced starting in approximately late summer, 2009 by the Whelen lighting controller unit.
As the names imply, the "light bar" containment box was used with the Federal Signal Vision light bar while the "Slicktop" box was used with the Federal Signal "Signalmaster" and equivalent lighting systems contained within the car interior and mounted on the rear package shelf.
"SLICKTOP"
This is an example of the Slicktop containment box. The steel U-shaped shell was made by the state shops, probably Folsom Prison industries (if you know, fill us all in!) The bottom of the containment box contains some fuse holders and a few "ice cube" automotive plug-in relays. I have included a Motor Transport Division installation and reference manual as a pdf download so that you can see what was wired to to containment box. The upper section contained a Federal Signal electronics package for running the lighting, This package does not have a standard model number and was custom made for CHP. Inquiries to Federal Signal some years ago in an attempt to obtain a manual or any documentation resulted in their claiming no knowledge of the item, despite their name being on it! Note that there is a plug-in relay missing on the example below, from the socket next to the "Fuse" holder.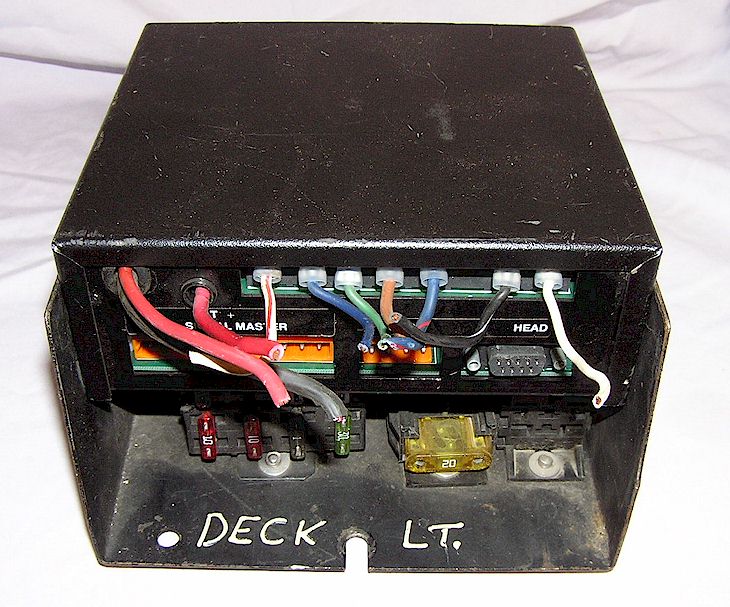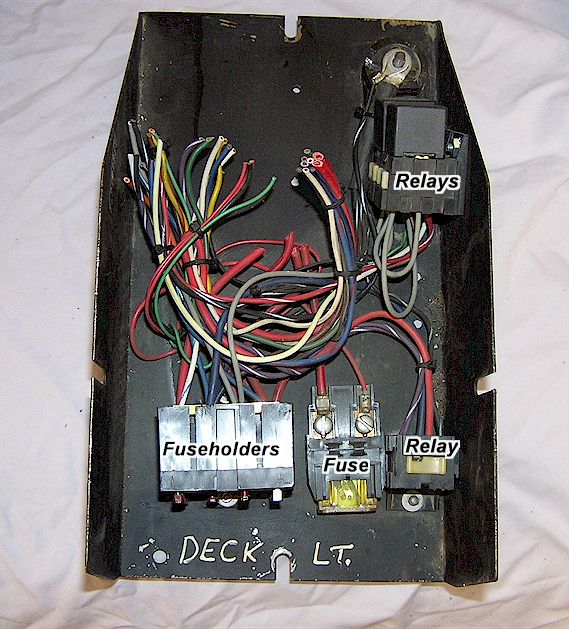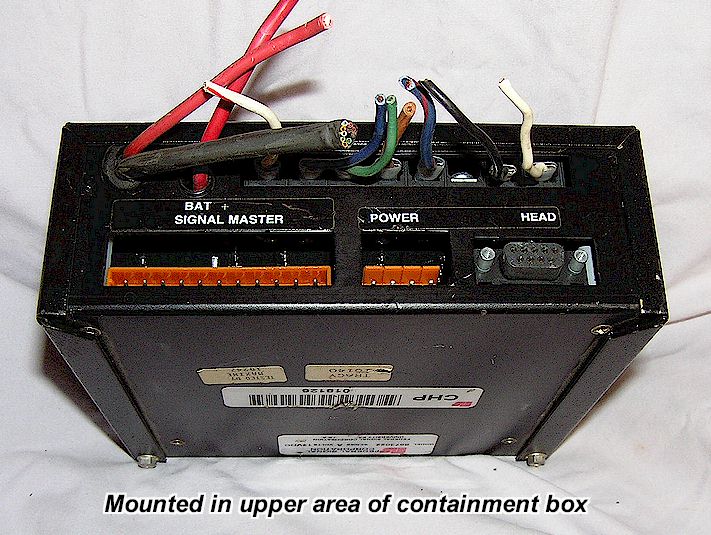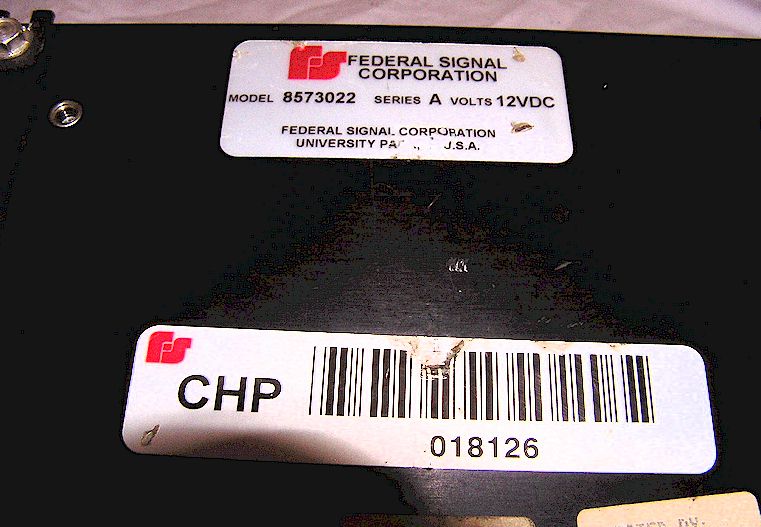 LIGHT BAR:
The containment box below is essentially the same except that it has the Federal Signal controller box for a Vision light bar. This box is apparently model BB , indicated only on a paper sticker on the bottom cover.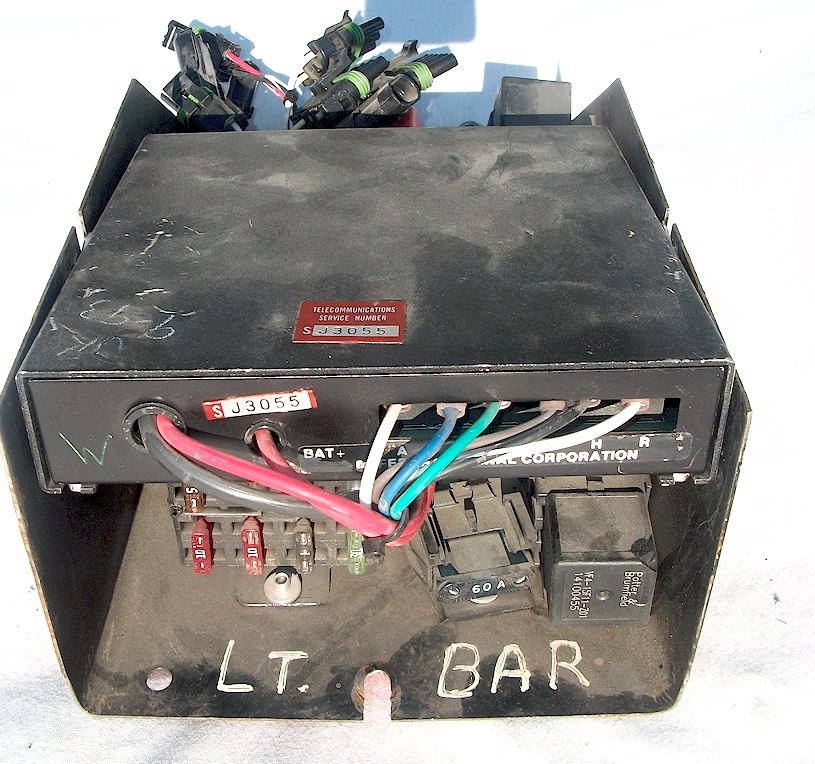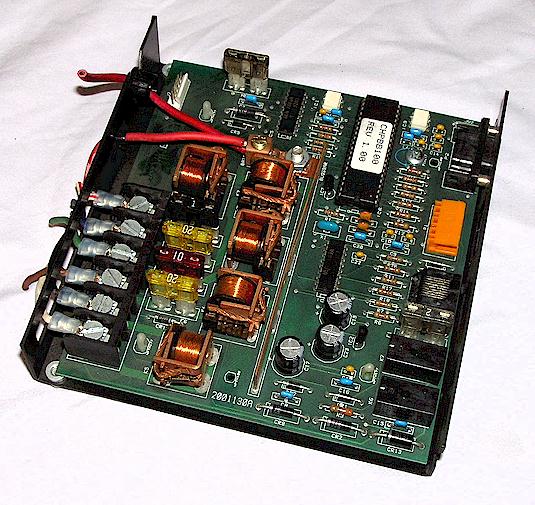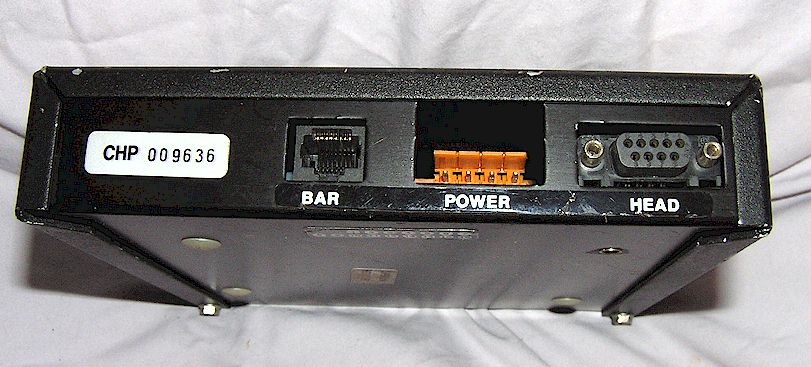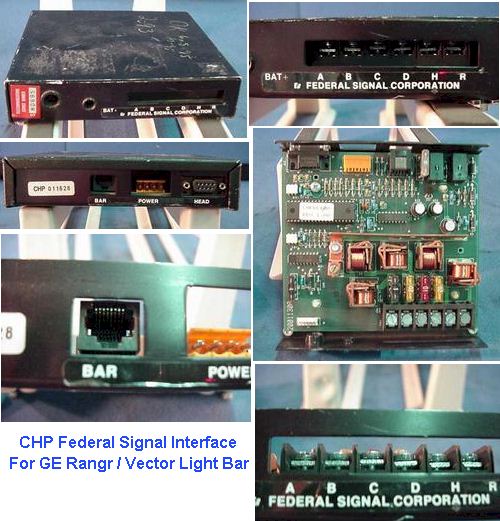 By 2009 the containment boxes were all being replaced by the Whelen box.
---
Ver. 7/4/2021 © Geoffrey C. Fors, 2019 All rights reserved