MYSTERY RADIO GEAR
Page One
This page shows photos of equipment in my collection which either I am unable to identify or locate documentation for, or both. If you recognize any of these items, please contact me!
---
SAMYUNG ELECTRONIC A1 GENERATOR
I have two of these which were removed from a Korean fishing ship in Florida about 10 years ago. They appear to be some sort of transmitter. The control head has the capability of entering in a frequency on any of the HF maritime frequency ranges via the keypad. There is a connection for a 24 Volt battery power supply and also a main power supply.
Samyung Electronic, a Korean firm, still exists and has a rather odd website which makes a brief mention of these items as part of their biography, without further explanation. An e-mail to them brought no reply. A Samyung website in 2003 makes mention of an "A1A Frequency Generator" described as "Communication Equipment" for the "supporting organization" of the Korean National Fisheries Research and Development Institute. Thus, I am wondering if these are some sort of drift-net buoy beacon transmitter? It's certainly rusty enough. If you know, please share!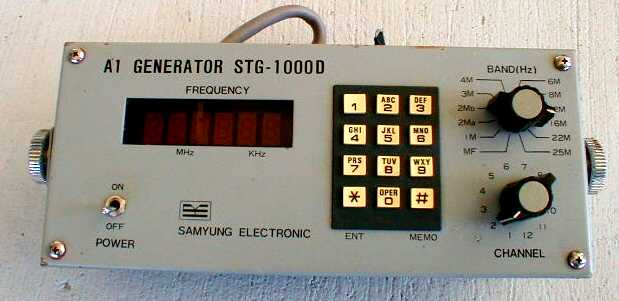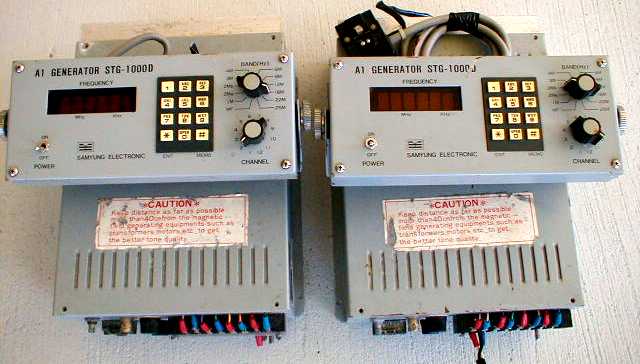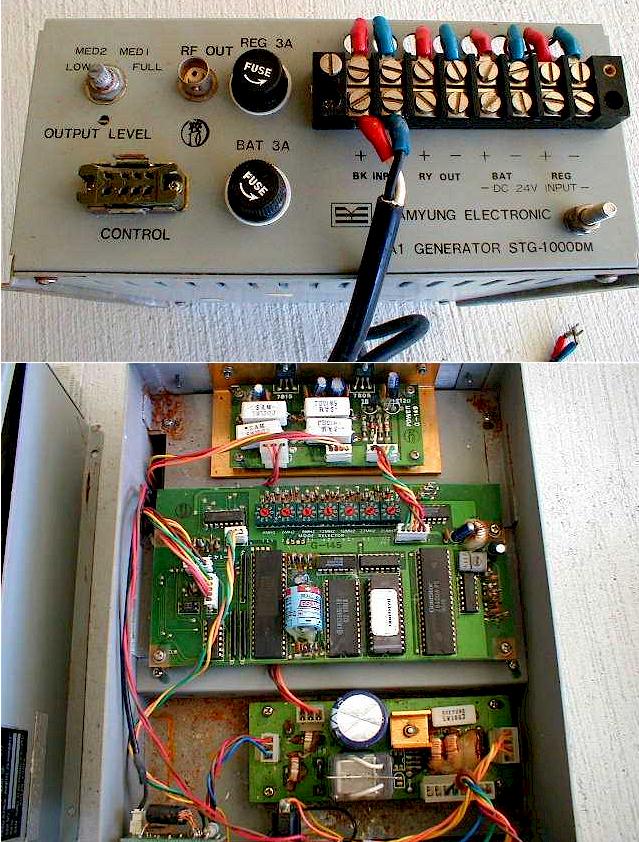 ---
"N1-DC" MOBILE AM TRANSMITTER
This is a mystery 12 Volt DC powered AM transmitter, which turned up at the Livermore, California electronic swap meet some ten years ago. It uses an 815 PA tube modulated by a second 815 used in push-pull, with a 14C5 as oscillator. There is a 5912.5 KHz crystal in it. There is no maker's name but there is an engraved plastic placard which includes the words "Model N1-DC" and "Serial No. 23." It appears similar to Temco mobile equipment made for the U.S. Border Patrol immediately after WWII. The brackets on the sides of the chassis appear home made and probably date later than the transmitter. Can you identify this set?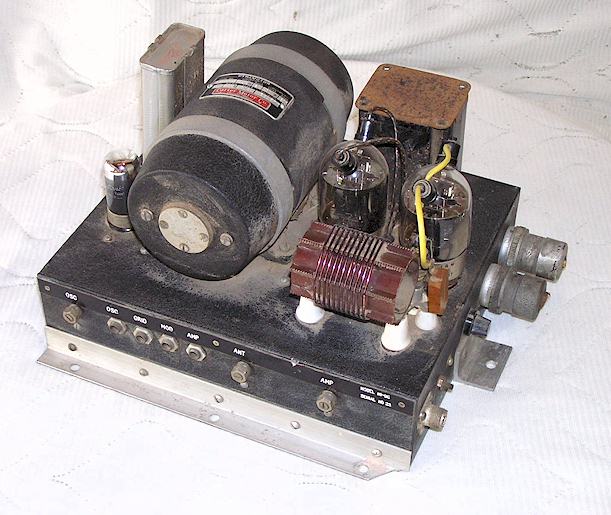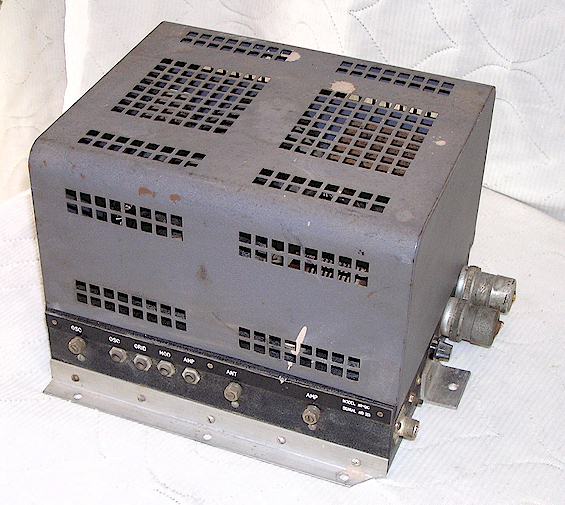 ---
FRED M. LINK "UHF" RADIO RECEIVER
Here is a VHF super-regenerative (apparently) police radio receiver made by the Fred M. Link Company in New York City probably about 1936-37. Link is well known, but this receiver has no model number on the nameplate and may be an experimental model. The power supply was a separate item, probably a dynamotor or pack of "B" batteries. I suspect the antenna connector is not original. If you can identify the model and year, please contact me!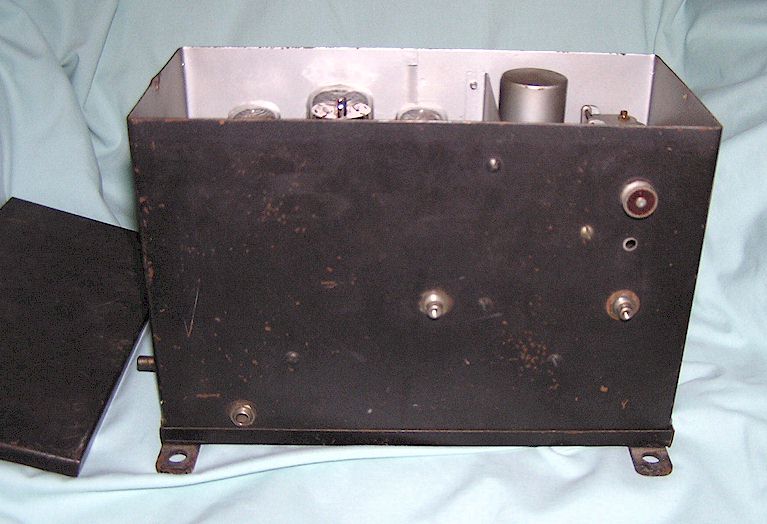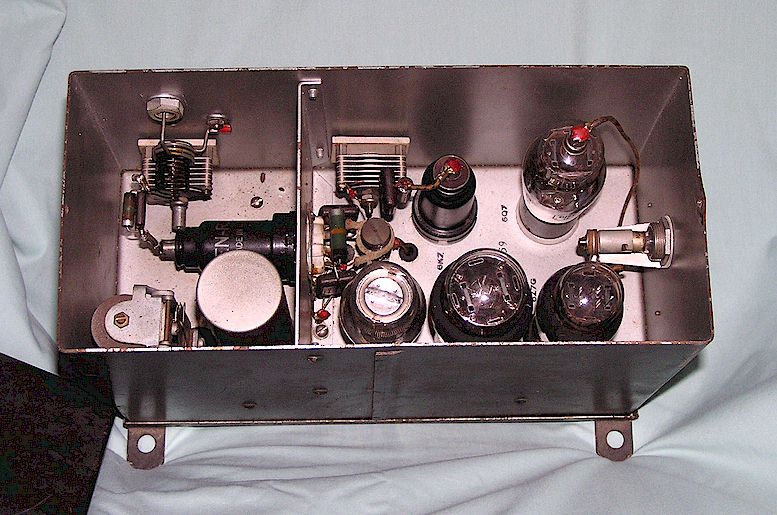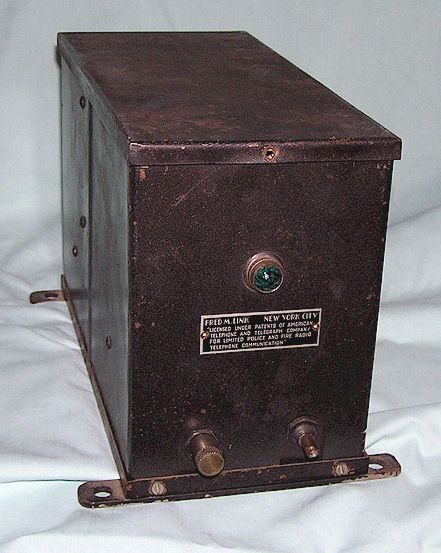 ---
DELL-STAR DS-602A 900 MHz Secret Service Equipment
Recently showing up on eBay is surplus equipment made by dell-star Corporation of Tulsa, Oklahoma for the US Secret Service, probably in the early 1990's. This equipment appears to be a short range video and audio surveillance receiver operating at 900 MHz which was available either with a stub antenna or a panel antenna as shown. The rear panel of the receiver has RCA jacks for audio and video and a coaxial power jack.
Presumably there was a matching transmitter of some type. The receiver is very robust in a thick metal housing. These are usually tagged with frequencies in the low 900 MHz range.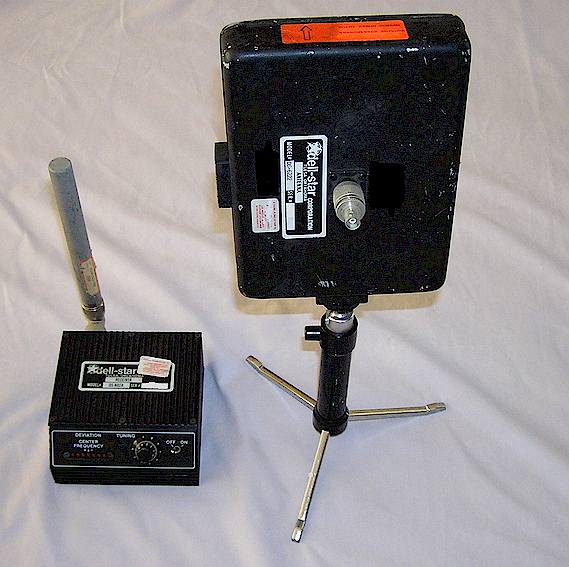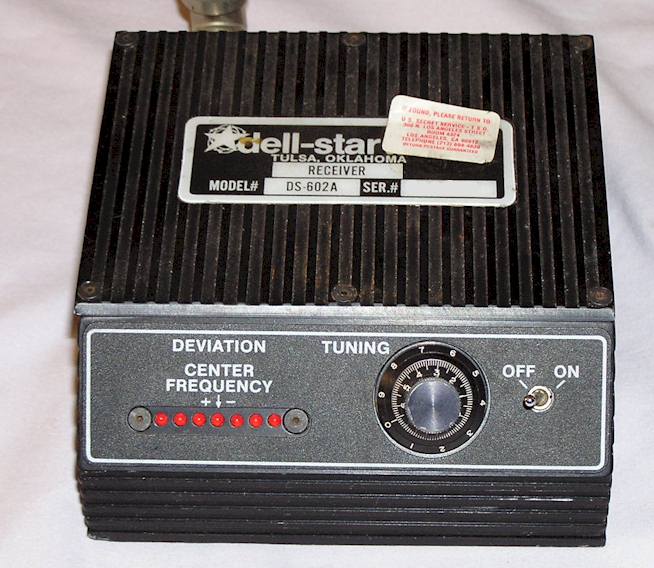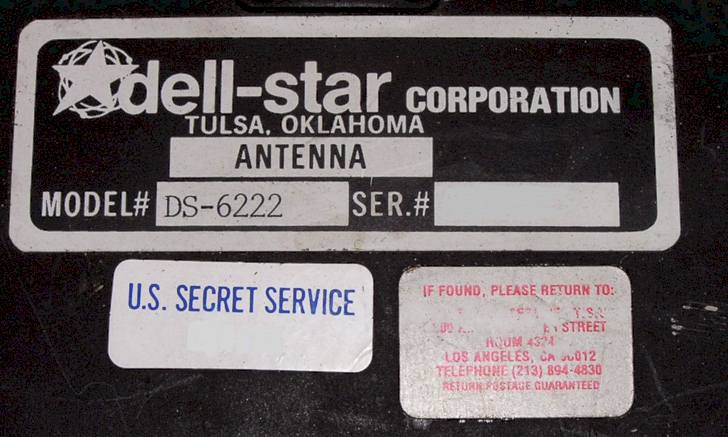 ---
Ver. 9/29/2014 © 2007 All rights reserved