INDUSTRIAL RADIO ARISTOCRAT
Here is a more complete set of photos of the interesting Industrial Radio Aristocrat. These were examples found on eBay in the 2012-2014 time frame. although I was outbid and don't have them personally. The front section on the radio drawer contains the power supply, duplexer and the number decoder assembly. These were originally manufactured by ITT, which seems to have sold the production and rights to Industrial Radio, and after about 1964, these were sold only by Industrial. Further information is found in Chapter 7.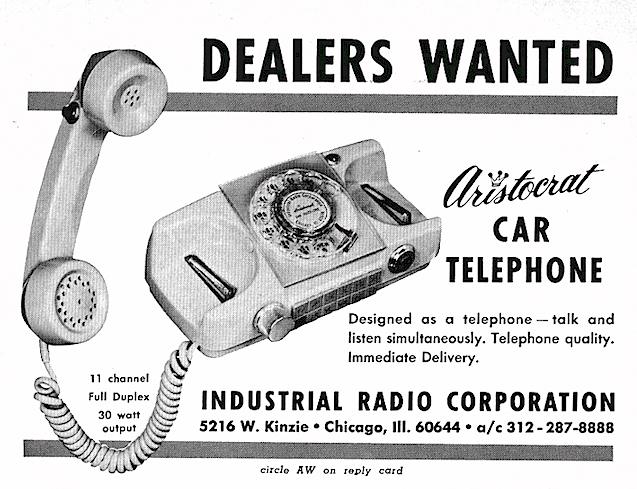 The model below is an earlier, 5 channel version, model K-30HB/3. Note the three round crystal ovens ovens in the center of the chassis and the MTS style 5-digit number on the Dymo label.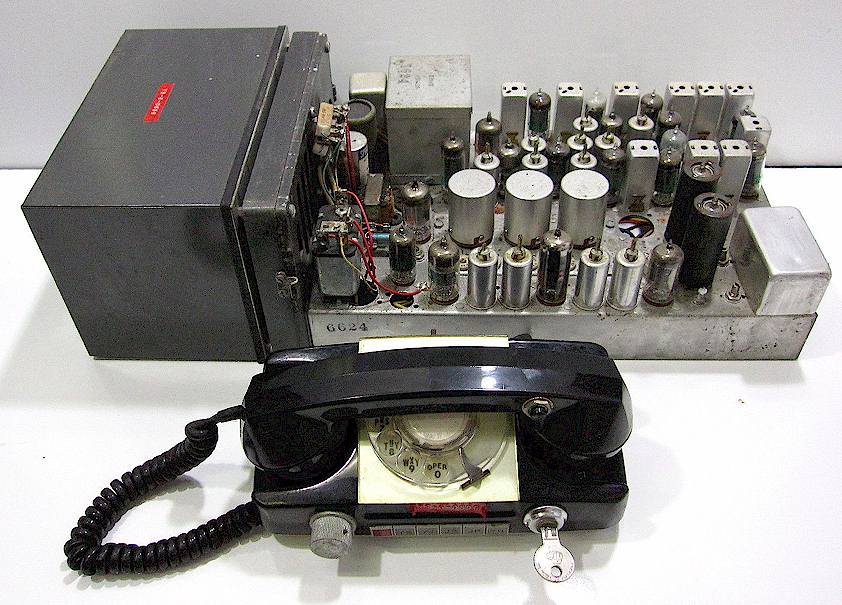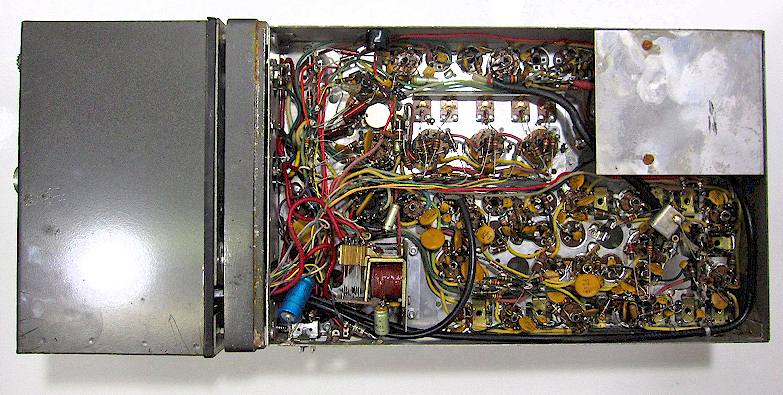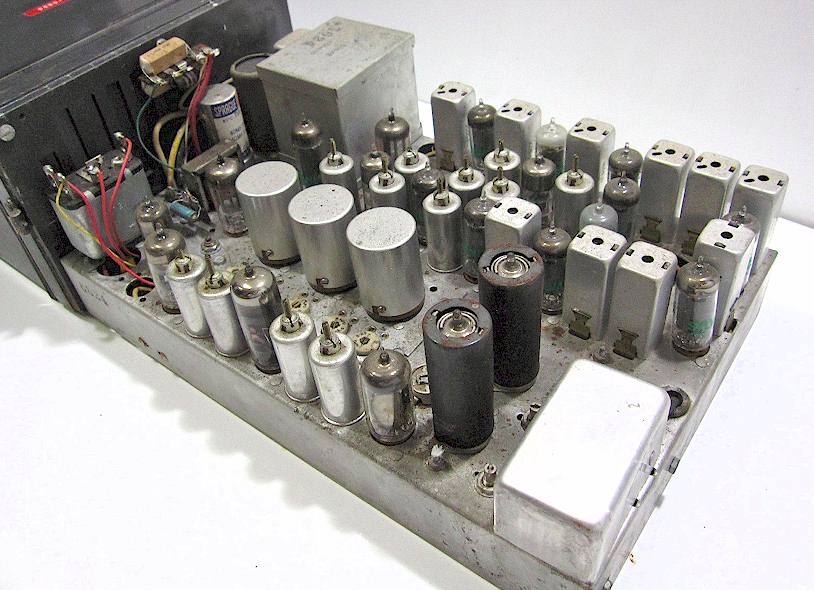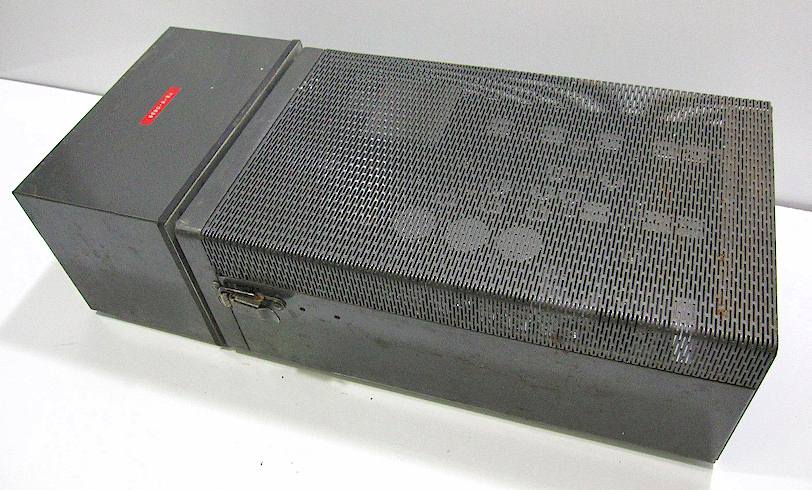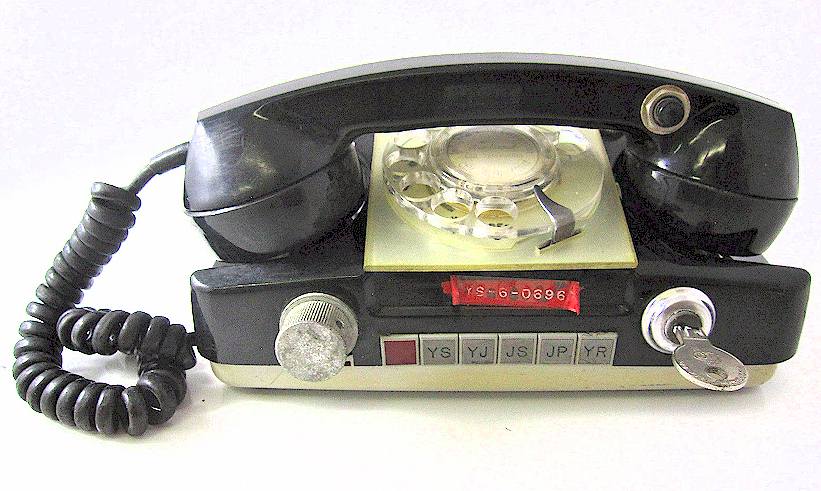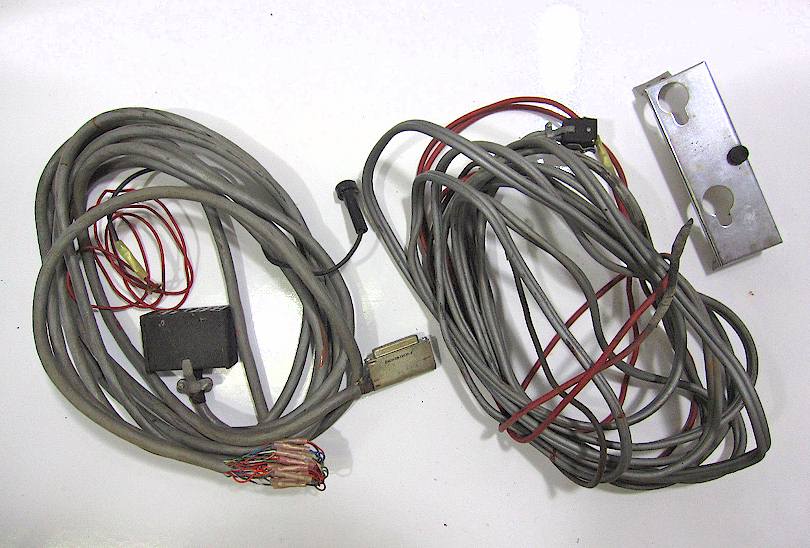 This model is a somewhat later 11 channel version, otherwise the same. Oddly, also model K30 HB /3. Note that it appears to have some damage and an incomplete connector assembly on the side apron.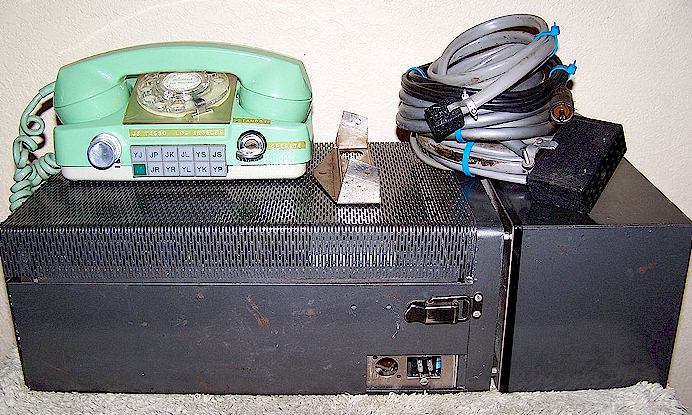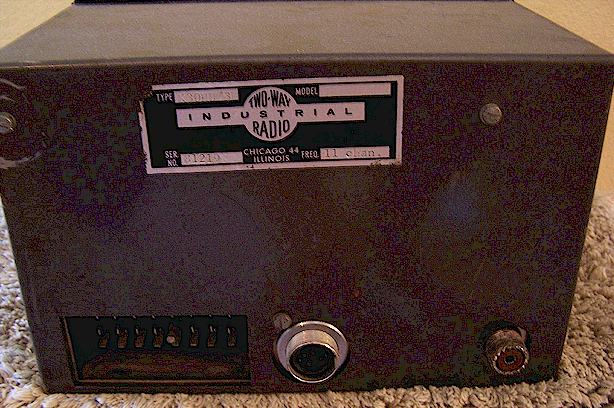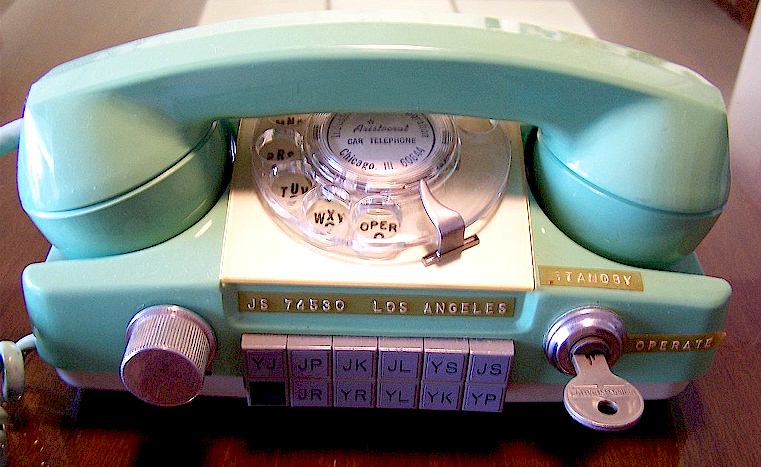 Note the gold colored oven assembly in the center which allowed the full 11 channels: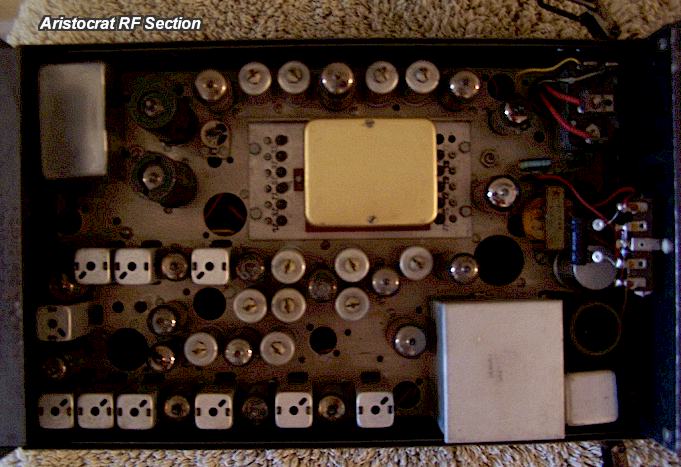 BACK TO MOBILE TELEPHONE HISTORY INDEX
Ver. 8/12/2014 © Geoffrey C. Fors 2014 All rights reserved