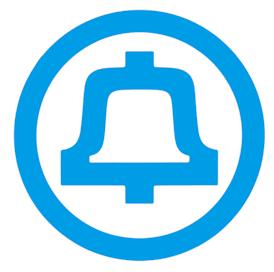 THE MOBILE TELEPHONE
IN BELL SYSTEM SERVICE, 1946-1993
These pages are a history of the car telephone as used by the Bell System and its affiliates from the beginnings in 1946 through the end of IMTS telephone product production, although many IMTS car telephone radio systems continued on the air through the late 1990's and some are still on the air in Canada and Pennsylvania.
The sections of this site are divided into chapters to make it easier to navigate and to help viewers still using dial-up and slow Internet providers. You can click on the appropriate chapter to go there directly, or just click on the "next chapter" link at the bottom of each page.
TABLE OF CONTENTS
Click on any chapter:
1 - Introduction. The First Car Phones, 1946
2 - MTS Car Telephones of the 1950's, the Next Generation
3 - Transition Mobile Phones, 1958-1974
4 - Independent Telephone Company Equipment, 1950-1974
5 - IMTS and the Growth Years, 1964-1970
6 - Motorola and GE Mobile Telephones 1971-1983
7 - Other Makes of MTS Equipment, 1960-1975
9 - Other Makes of IMTS Equipment, 1971-1983
10- Aftermarket Accessory IMTS Control Heads
11- The Final Years, 1983-1993
APPENDIX
IMTS Car Telephone Specialized Test Equipment
How the "DIal" System Worked (Pre-IMTS)
Public Phone Booth on trains in 1947
---
NOTE REGARDING MANUALS: Every month I receive at least several requests for manuals for the equipment listed here, usually from overseas persons. I am not a manual vendor, not a copying service and no longer have easy access to my manual library. This website is for historic reference and not a commercial venture. I am not retired and run a small business single-handedly. I simply don't have time to stand at a photocopier downtown to scan, clean up or photocopy and mail lengthy manuals, most of which have long fold-out schematics. Please understand that FedEx Office charges $ 1 per page to do these scans using their personnel. Therefore, unfortunately I usually will no longer respond to requests for manuals. Possible sources are QTH Classifieds on the web, or eBay.
---
---
WHAT'S NEW:
3/5/2014: Added photos of Symetrics mobile phone to Chapter 7 3/20/2014: Added photo of Pushbutton Dial car installation, Chapter 4
5/19/2014: Added photo of Western Electric 41A head to Chapter 1 6/16/2014: Added info on Tamaphone portable phone (Ch. 7)
6/10/2014: Added IDA Trojan head to Chapter 10 6/27/2014: Added photo of GCS Mark 1000 to Chapter 8
7/27/2014: Chapter 4 Revised, added Lenkurt photos + data 7/29/2014: Added photo of 47A in car to Chapter 2
8/8/2014: Added Canyon and Telcom photos to Chapter 8 8/12/2014 : Added page with Aristocrat phone photos at Chapter 7
8/12/014: Revised Chapters 7 and 8 8/13/2014: Added photo of Alpha 2000 head to Chapters 9 and 11
9/18/2014: Added PYE Cambridge photos to Chapter 3 10/19/2014: Added photos and info on Trigild attaché phones to Chapter 8
11/2/2014: Added Western Electric 41A head photos to Chapter 1 11/04/2014: Added photos of different Pushbutton Dial head to Chapter 4
6/8/2015: Added Johnson MP-46 to Chapter 9 8/22/2015: Added photo of Scantlin selector to Chapter 3
9/17/2015: Added Pace Landmaster 3 photos to Chapter 11 12/19/2015: Added photo of two 47 Series heads in car to Chapter 2
8/03/2015: Added railroad phone page link on Chapter 1 8/02/16: Added central office terminal and receiver photos to Chapter 1
5/13/2020 Added Glenayre GL1400 to Chapter 7 8/11/2020: Added page on Autotel system linked to Chapter 10
Ver. 9/01/2020 © Geoffrey C. Fors, 2001 All rights reserved