International Systcoms Ltd.
Micro-Classic AMTS-IMTS Radiotelephone
Model VTR-2084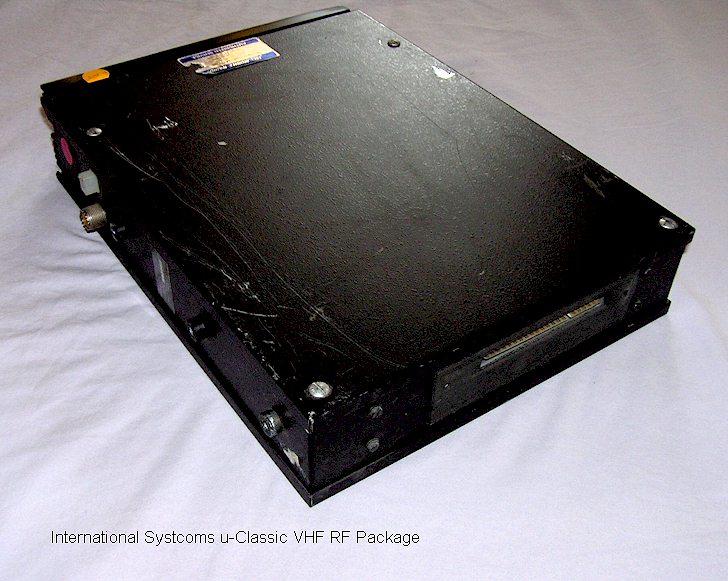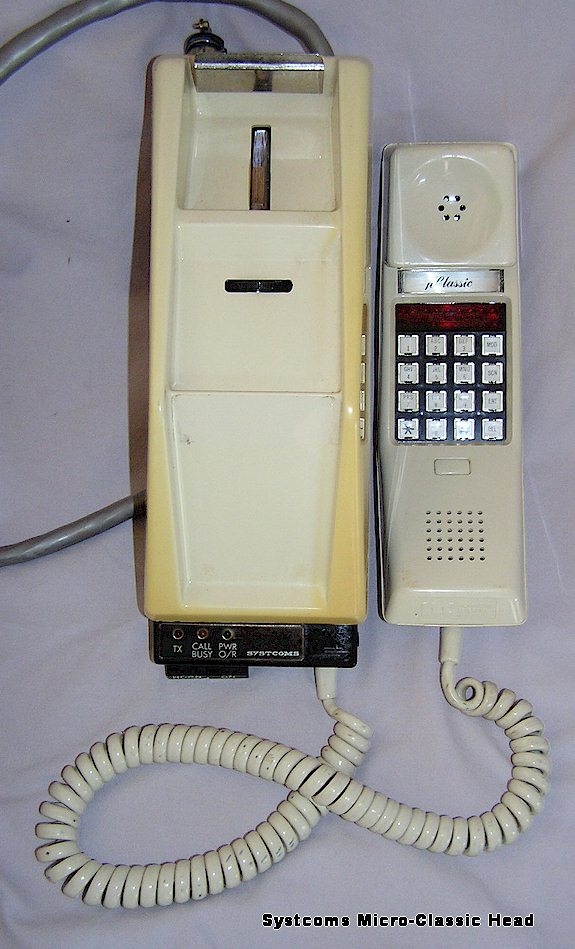 Note that the above head was available in other colors such as dark brown and black.
Internal views of VTR-2084 µ-Classic
Photo courtesy Greg White VA3VFO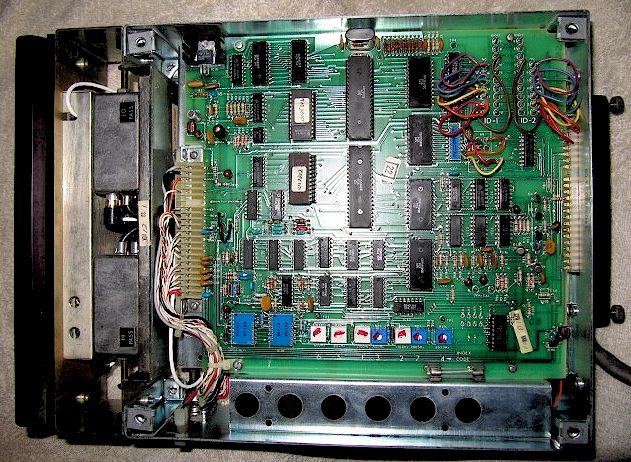 Photo courtesy Greg White VA3VFO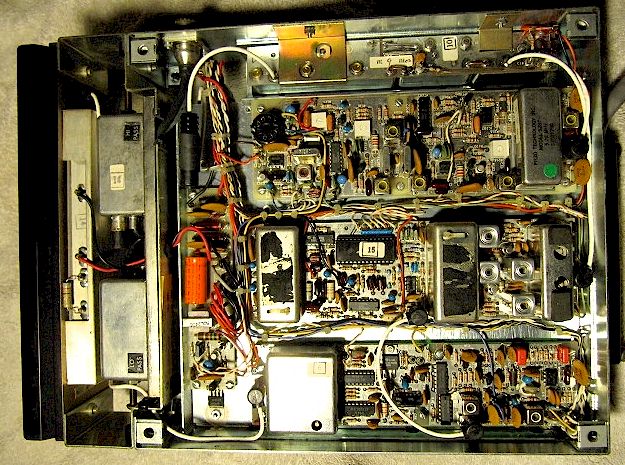 ---
Novatel Aurora
IMTS VHF Radiotelephone
Novatel's Aurora RF package, very similar to the µ-Classic above, except for different connectors and an updated logic package. The capped-off connector is probably for the addition of the cellular RF package in their final dual-format radiotelephone. Note that the model number plate has the identical FCC type acceptance number. Novatel seems to have bought Systcoms or otherwise acquired their designs.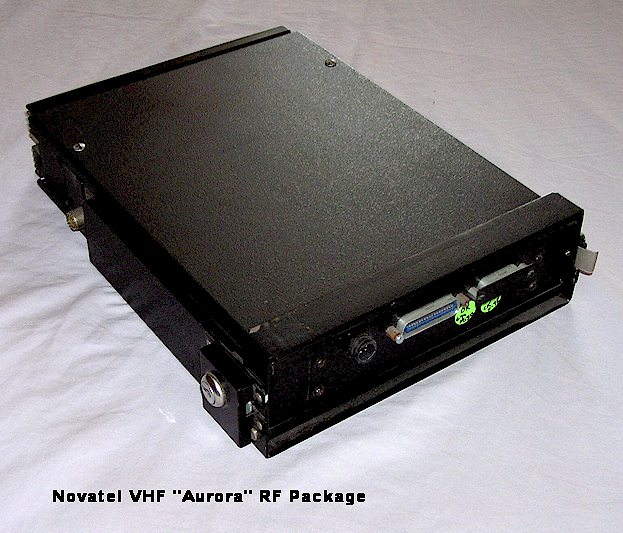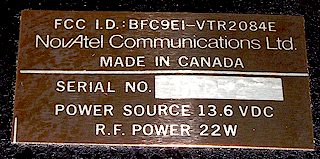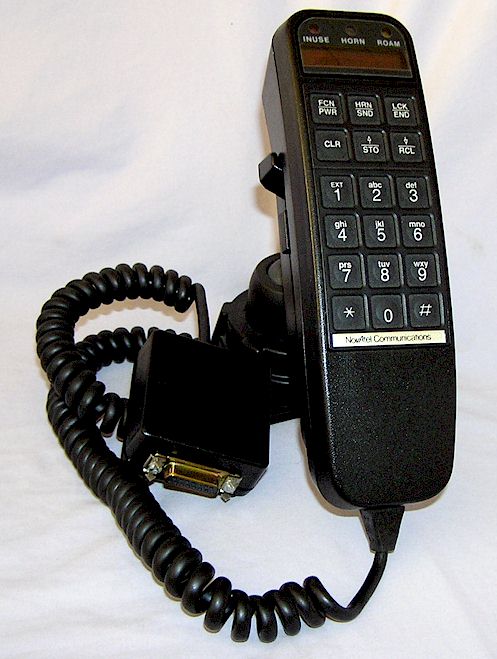 Below is a 1983 ad from Communications magazine for the IMTS/Cellular Aurora. Note that in the ad, they show what appears to actually be a Systcoms µ-Classic RF drawer rather than the Aurora drawer, which used Centronics style connectors (see above example.)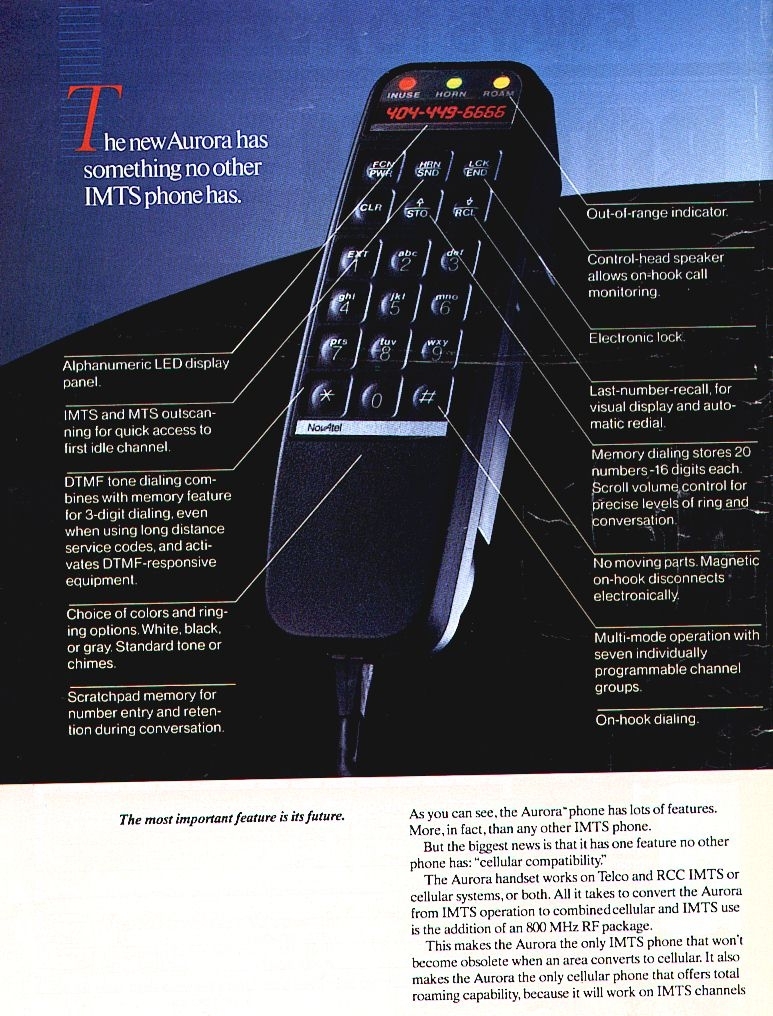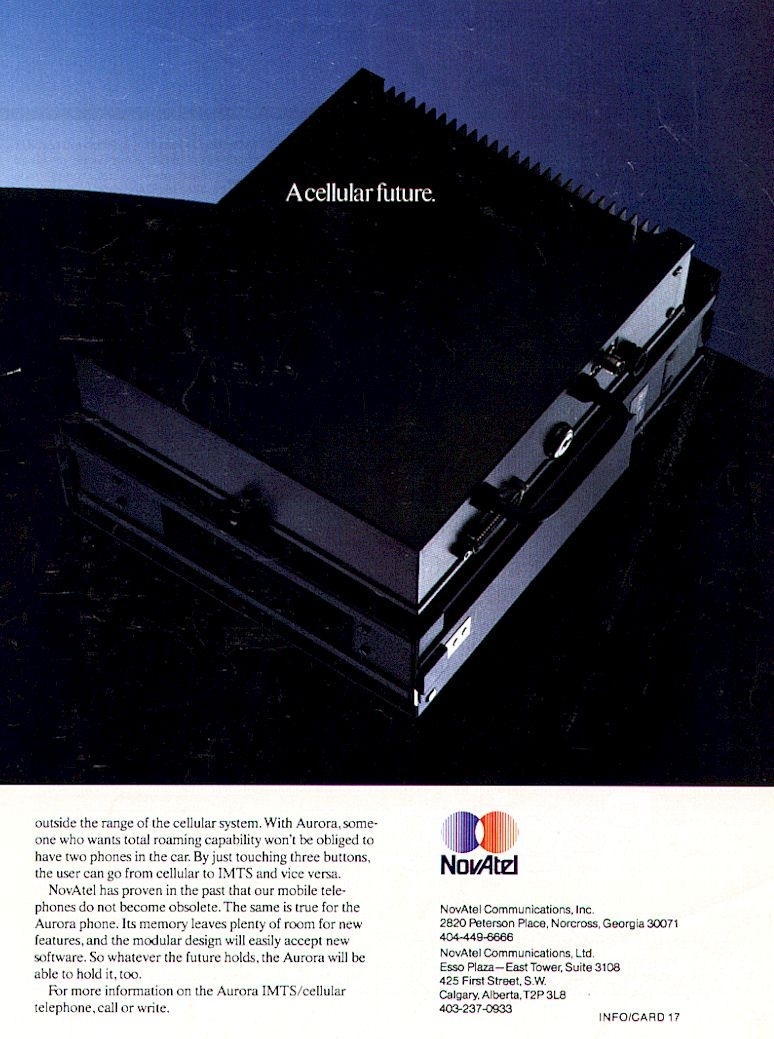 ---
SYSTCOMS VTR-74 MTS Radiotelephone
Shown with "Compact" control head, capable of attachment to the radio itself or remote mounting. Note the extra "Canadian" channels 1 and 13, not used in the United States.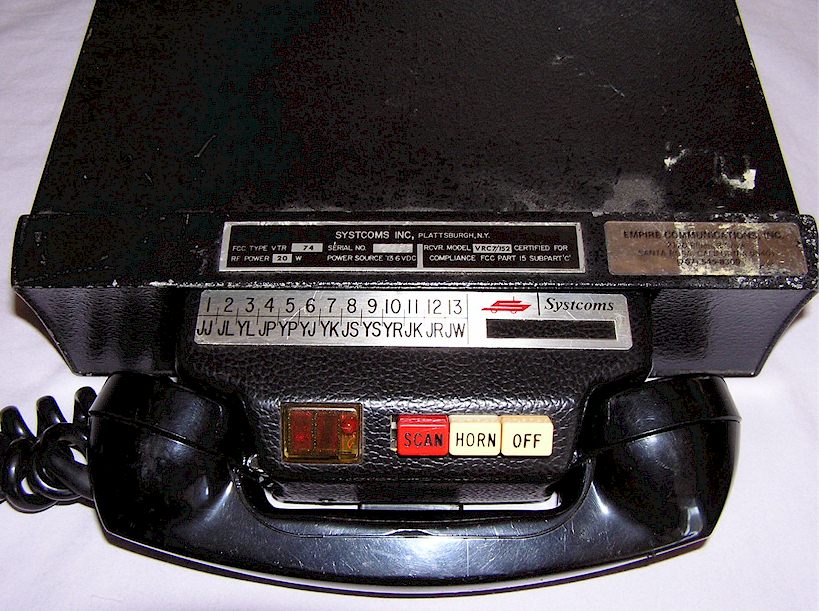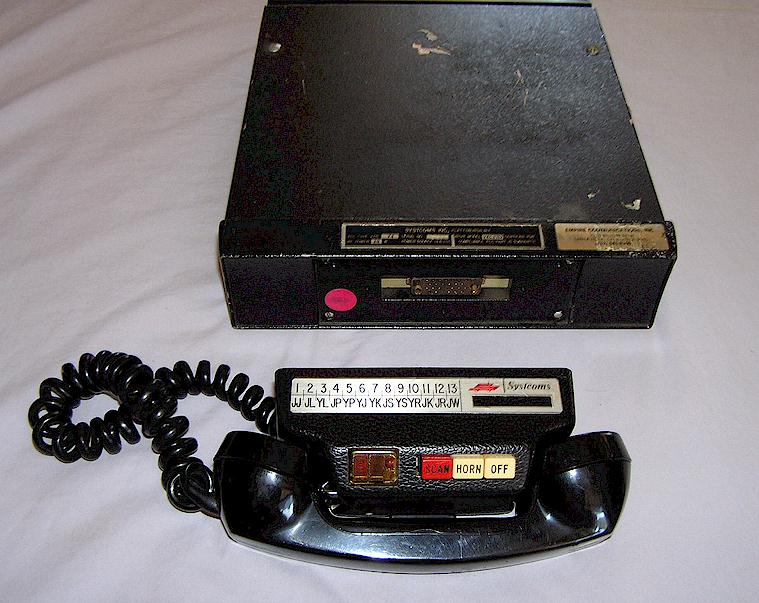 "Deluxe" CONTEMPRA Control Head for VTR-74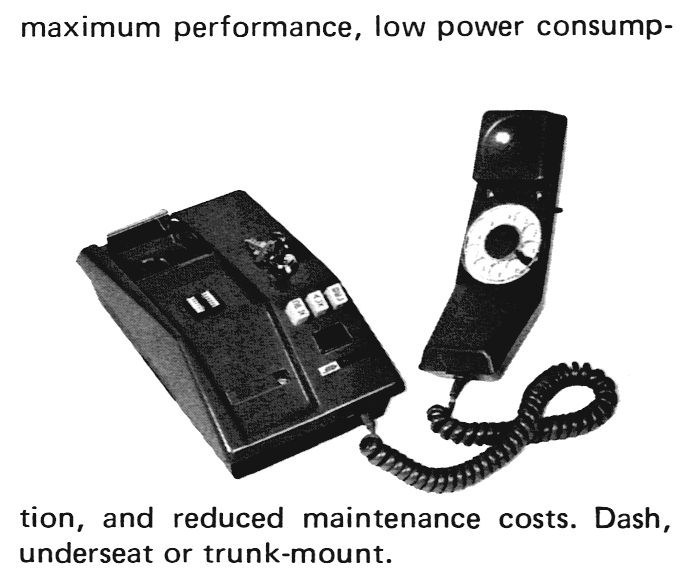 ---
Ver. 12/8/2010 © Geoffrey C. Fors All rights reserved